2006
December 2006 / Monte-Carlo Jazz Festival
Art Petrus is printing photographs of Sébastien Darrasse and other famous photographers for Monte-Carlo Jazz Festival. Large format images are installed in the Atrium of the Casino.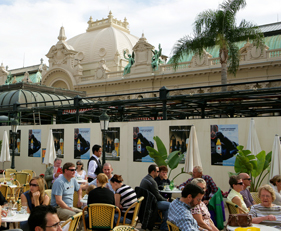 October 2006 / Oktoberfest at Café de Paris, Monaco
Monaco is celebrating Octoberfest with immaculate vibrant color posters produced by our studio for Café de Paris. They well contribute to the festive atmosphere...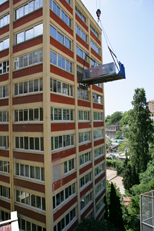 July 2006 / Art Petrus, Fontvieille, Monaco
Art Petrus installs the most advanced inkjet printing technology in Monaco, and on the 9th floor! Vutek 200/600 is currently the most advanced 6 color UV printer technology suitable to print high quality images on various substrates including plexiglass and aluminium.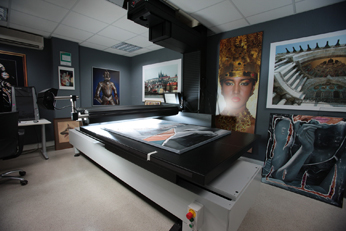 June 2006 / Art Petrus, Fontvieille, Monaco
Our studio in Monaco has just received world's most coveted large format scanner made by CRUSE. With working range of 1200x2200 mm, this scanner can scan any 2D and low profile 3D object and produce an image of incredible quality with resolution up to 1200 ppi. Other benefits are precise 1:1 scale, uniform focus and illumination, 48 bit tonal depth, no optical or color aberrations. Without proper image file, there is no quality output.