2010
November 2010 / Viacheslav Plotnikov - Limited Editions
Viacheslav is a painter with incredible skill and eye for the smallest detail. His paintings are large, have complex, often metameric or high chroma colors, delicate skin tones, strong texture and gloss finish... Art Petrus is producing first series of signed Limited Edition prints. "They look like originals!"
www.vplotnikov.com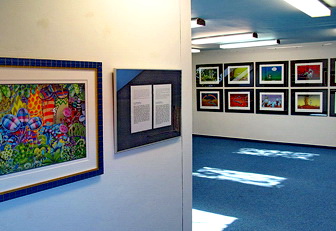 October 2010 / Biennial of Annimation (BAB), Bratislava
On request of the festival organizer Bibiana International House of Art for Children, Art Petrus is organizing exhibition of Guillermo Mordillo's work. Items on display include our collection of 60 Artist Proofs, personally signed by the artist. Exhibition was prepared in honour of Mordillo, who received a HONORARY MEDAL OF ALBÍN BRUNOVSKÝ for outstanding artistic and professional contribution to animated film production.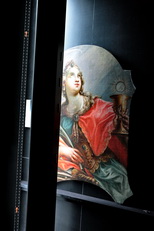 October 2010 / Bojnice Castle, Slovakia
Art Petrus is scanning collection of baroque paintings from the beautiful Bojnice Castle in Slovakia. This is the second pilot trial for Slovak National Museum, which is expecting delivery of Cruse Museum Scanner. ART PETRUS DIGITAL, division handling the sales, will install the scanner in the castle, which has huge collection of paintings, valuable documents, tapestries and other artefacts.
en.wikipedia.org/wiki/Bojnice_Castle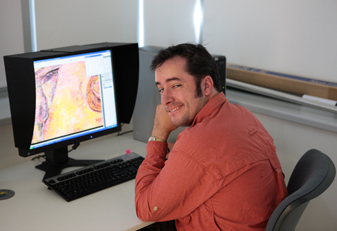 August 2010 / Visit from Fine Canvas Prints, Phoenix, USA
What a privilege! We had a honour to receive a visit by Matthew Owens, founder of Fine Canvas Prints, art digitization and reproduction studio based in Phoenix, Arizona. "Bridging the gap between the realms of art, science and technology", Art Petrus and Fine Art Prints, the only two private companies in the world owning Cruse Museum scanners, cooperate on solutions for the best reproduction techniques.
www.finecanvasprints.com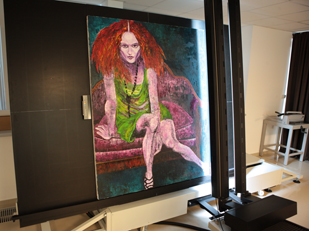 July 2010 / Mark McFadden - Limited Editions
Debut of the future Master??? A relative newcomer to the artistic world, Mark's work is fabulous and already attracting lots of attention. Without any classical training his work is different, unaffected and pure. So is his style. Oil on large canvas, rich texture produced by palette knife, intense colors and millions of tones. Not so simple to reproduce. And Mark's words?
"I am very happy with your work and service Peter and will be using you to do more work, hopefully for many years to come..."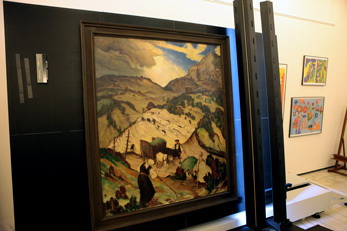 March 2010 / Slovak National Gallery
Contrary to scanning of documents, books and films, scanning of paintings requires years of experience with a sound knowledge of painting structure, pigments, forms of illumination and angle of scanning. This was one of the reasons, why the Slovak National Gallery selected Art Petrus to digitize one of their most valuable paintings. We used the Cruse Transportable Museum Scanner and our proprietary image processing system to create high fidelity images of works by Mednyansky, Jasusch, Benka, Fulla, Bazovsky, Vredeman de Vries, Domenico di Pace Beccafumi, Salomon van Ruysdael, Bonifacio Veronese Pitati, Carravagio...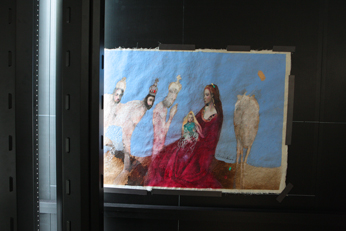 February 2010 / Katarína Vavrová - Limited Editions
Art Petrus is proud to produce first ever limited editions for this very talented painter and graphic artist from Slovakia with highly poetical, imaginative, dreamlike and very suggestive themes. The quality of detail and draughtsmanship is extraordinarily well visible and requires highly skilled approach to digitization and printing. Another challenge is a color. And result? Please ask Katarina.
www.katarinavavrova.sk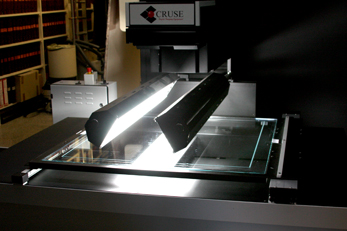 January 2010 / ETS Marcel Gandit (Group HERMES), France
Art Petrus supplies very unique custom made Cruse scanner to ETS Marcel Gandit, who is responsible for pattern development and silk screen preparation of famous Hermes scarfs. With invention of direct to screen (DTS) printing and in the interest to safeguard their collection of almost 500,000 patterns, company decided to digitize all the artworks, majority of them on translucent film.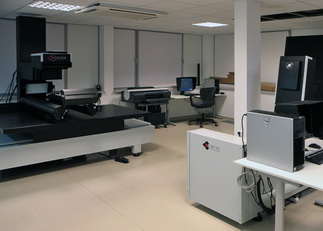 January 2010 / Art Petrus expands
Art Petrus expands its facility in Slovakia by installing a second Cruse scanner. This flagship scanner with capacity 1.2 x 2.2m is equipped with a spatial lighting system allowing for the scanning of any material including old documents, maps, posters, paintings, musical instruments, weapons, flags, etc., preserving not only the precise 1:1 scale and colour, but also deep texture and shadows. Paintings can include frames and glass.